Hello everyone,
I've put together this config and I'd like to hear y'all's thoughts on this.
PCSpecialist is an award-winning manufacturer of high quality custom PCs & Laptops. Configure the AMD Am4 Gen3 PC to your ideal requirements.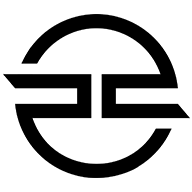 www.pcspecialist.ie
Case
CORSAIR CARBIDE SERIES™ 200R COMPACT GAMING CASE
Processor (CPU)
AMD Ryzen 9 5950X 16 Core CPU (3.4GHz-4.9GHz/72MB CACHE/AM4)
Motherboard
ASUS® STRIX B550-F GAMING (DDR4, USB 3.2, 6Gb/s) - ARGB Ready!
Memory (RAM)
64GB Corsair VENGEANCE DDR4 3200MHz (4 x 16GB)
Graphics Card
8GB NVIDIA GEFORCE RTX 3070 Ti - HDMI, DP
1st M.2 SSD Drive
500GB SAMSUNG 980 PRO M.2, PCIe NVMe (up to 6900MB/R, 5000MB/W)
Power Supply
CORSAIR 650W TXm SERIES™ SEMI-MODULAR 80 PLUS® GOLD, ULTRA QUIET
Power Cable
1 x 1 Metre UK Power Cable (Kettle Lead)
Processor Cooling
CoolerMaster Hyper 212 (120mm) Fan CPU Cooler Black Edition
Thermal Paste
STANDARD THERMAL PASTE FOR SUFFICIENT COOLING
Sound Card
ONBOARD 6 CHANNEL (5.1) HIGH DEF AUDIO (AS STANDARD)
Network Card
10/100/1000 GIGABIT LAN PORT
Wireless Network Card
WIRELESS 802.11N 300Mbps/2.4GHz PCI-E CARD
USB/Thunderbolt Options
MIN. 2 x USB 3.0 & 2 x USB 2.0 PORTS @ BACK PANEL + MIN. 2 FRONT PORTS
Operating System
Windows 10 Home 64 Bit - inc. Single Licence [KUK-00001]
Operating System Language
US International/USA - US English Language
Anti-Virus
NO ANTI-VIRUS SOFTWARE
Browser
Google Chrome™
Warranty
3 Year Standard Warranty (1 Month Collect & Return, 1 Year Parts, 3 Year Labour)
A few notes about my decisions:
* This PC will dual-serve as a linux workstation. At work I often have to run a lot of docker containers, hence the 64gb of ram and the ryzen 5950x
* The primary SSD (256gb) will only host windows. I don't plan on installing heavy software or store photo collection or anything. Just windows. Games will reside in a 1TB m.2 samsung evo, which I'll take from my current build. Do I need a 512gb drive for future-proofing?
* The current machine will also donate a 2.5" ssd for my linux installation. Could this introduce any problems with booting from the windows m.2 drive?
* Monitor:
[email protected]
(LG 27GL850-B)
* Budget: prefer to stay under 3k EUR, but can go a bit higher
Games-wise, I pretty much only play fortnite lately, but it would be cool if this rig could deliver stable
[email protected]
at higher graphics settings than fortnite's "performance mode".
Last edited: