ha ha ha some people lol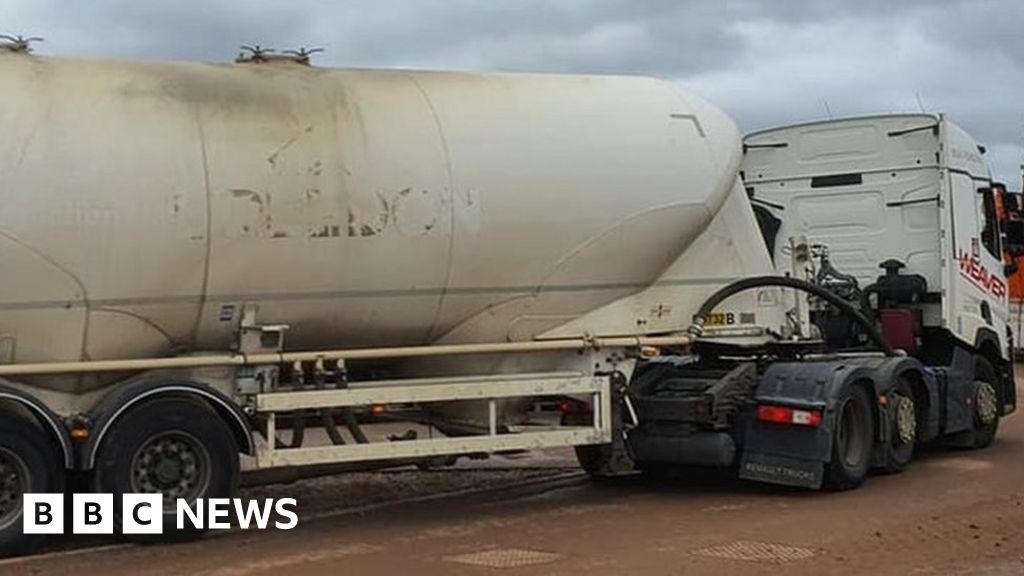 Driver Johnny Anderson says about 20 vehicles followed him to a building site in Northamptonshire.


"Mr Anderson, from Harworth, Nottinghamshire, said he was delivering cement to the David Wilson Homes development at Overstone on Thursday.
He was on the A43 when he first realised he was being followed.

"I didn't notice initially but then on the dual carriageway, I noticed nobody was overtaking me and saw a string of about 20 cars behind me," he said.
"When I eventually turned left into a road that would take me to the site entrance, all these cars turned left with me."

Three-quarters of a mile later, when he stopped at the site entrance, he heard car horns honking, he said.
Thinking something had fallen off his vehicle, he got out and saw the queue of vehicles.

"The man at the front wound down his window and asked me which petrol station I was going to," he said.
"When I said I wasn't, he asked me 'Why not?' and when I said I wasn't carrying petrol, he actually said 'You could have stopped and told us you weren't a petrol tanker."