Behold The Ford Mondeo
Moderator
Some of you may know that I've had an inkling to get myself a Vinyl setup for a little while. I've been nipping
@SpyderTracks
ear on more than one occasion and on Monday I finally got the ball rolling properly.
I wanted to keep within the realms of sanity budget wise, I had planned a couple of hundred for the turntable, a hundred for accessories and a couple of hundred for actual vinyl.
Initially this was my shopping list:
Audio-Technica-AT-LP120XUSB Turntable - ITRO £250, a bit over but nothing crazy.
Cable Direct Paired RCAs x2 - ITRO £20
Some nice vinyl - £50 (Already bought)
This would see me started off nicely. I have a good surround sound system to get a good noise out of it all.
A few PMs later, it's onto this:
Pro-Ject Debut Carbon EVO - £450
Pro-Ject Carbon Phono Amp - £70
Cable Direct Paired RCAs x2 - ITRO £20
Some nice vinyl - £50 (Already bought)
With the following also being considered:
Planar Rega 3 - £600
Ortofon Stylus 2M Blue - £140
Pro-Ject Carbon Phono Amp - £70
I then get lucky and my decision is made with a purchase of the Pro-Ject Debut from Amazon Warehouse for £350... so it's a done deal......
Queue another few PMs......
The Debut Carbon is cancelled and this is then ordered....
Pro-Ject Debut PRO 30th Anniversary Edition - £700
Pro-Ject Phono Amp - £70
2x Chord C-Line Interconnects (RCA) - £80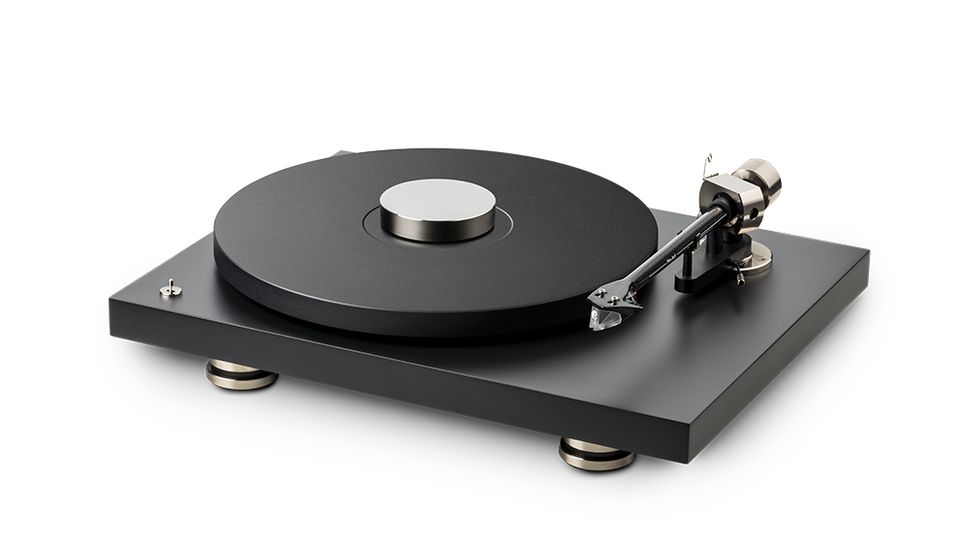 Reading the reviews it covers all the bases. It's a quality bit of kit that ticks every single box I could ever want. It doesn't really have limitations and it has lots of room to grow. Yes, it's way more than I had initially planned and set out to spend.... but isn't that always the way of things on this forum? I know I won't regret it and it will end up paying dividends when I start getting silly with my tinkering.
It shows the type of forum members we have/are though. Us regulars are all enthusiasts in general, and passionate about the things that we enjoy. Can't be letting me doing anything by half afterall. Can't thank
@SpyderTracks
enough for his help during all this and he's even gone out his way to sort me out with my very first hoard of prime Vinyl.
Add to that the fact that I've just received a text message from DPD stating that my shipment will be getting delivered tomorrow I am one excited, but skint, guy!
Last edited: