found this really interesting and skilful and can be considered visual art

"artist Juho Könkkölä creates paper figures with the art of origami. His creations don't use any cutting—just folding—but still result in amazingly detailed creations. Könkkölä's newest piece, and perhaps his most striking, is of a samurai. The warrior is seen brandishing a sword in hand, and the artist was even able to depict the essence of the traditional armor including the pointed kabuto (helmet) and the scaly haidate (thigh armor). With this level of intricacy, it's hard to believe that this samurai was crafted without ever piercing the paper or using glue".

below are pics of his work and also a video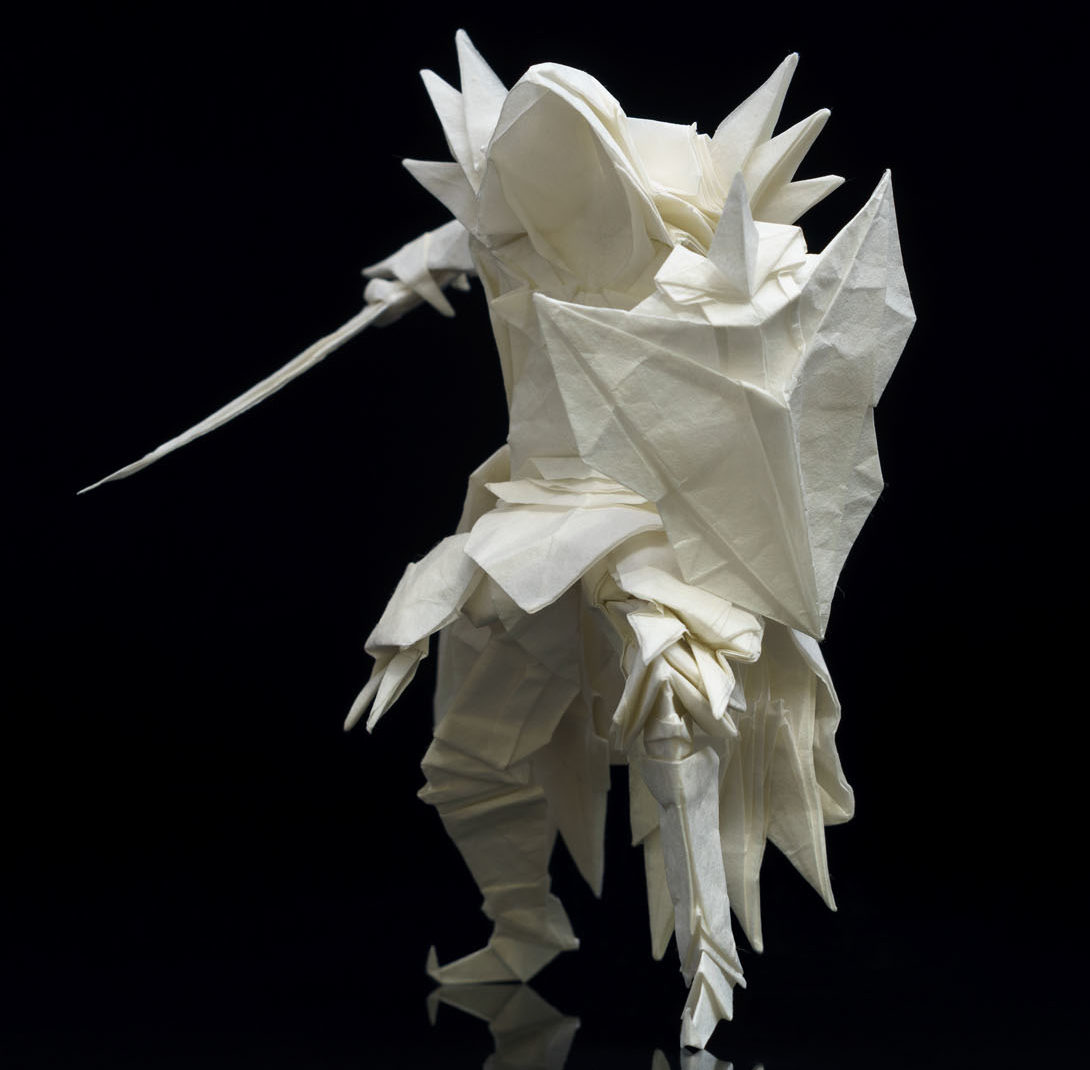 A portfolio about origami, photography, and digital art in both 2D and 3D created by a Finnish artist.

juhokonkkola.fi
Finnish origami artist Juho Könkkölä is well-known for skillfully displaying the incredibly intricate process of folding origami. His newest work was an exquisitely detailed samurai warrior from a single piece of paper.

www.boredpanda.com