love heights anyone??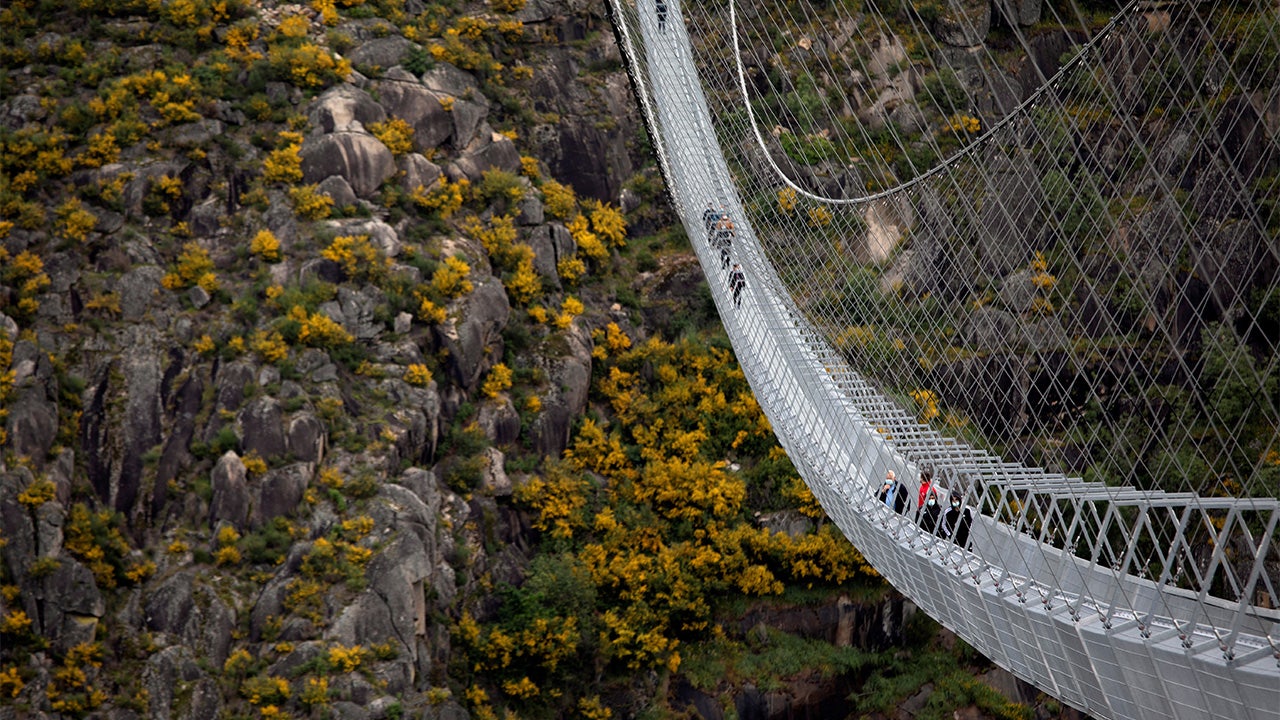 The world's largest pedestrian suspension bridge — 516 Arouca — opened Thursday in Portugal.
www.foxnews.com
"The world's longest pedestrian suspension bridge has been completed in Portugal, and it's opening to the public on Monday.
The record-breaking bridge measures 516 meters (or roughly 1,692 feet) long and is suspended 175 meters (574 feet) above a river. It's in the town of Arouca — about an hour south of Porto — in the UNESCO-recognized Arouca Geopark, an area famous for its nature tourism and outdoor activities".