So its been over a year since PCS built me my system a fair bit has changed so i thought id do an update.
Current specs are as follows.
Case: Corsair C70 Vengence Gunmetal Black
Processor (CPU): AMD FX 8150
Motherboard: ASUS® Sabertooth 990FX
Memory (RAM): 8GB Kingston HYPER-X
Graphics Card: 3GB Palit NVIDIA Geforce GTX 580
Memory - 1st Hard Disk: 180Gb Corsair Force 3 GS
2nd Hard Disk: 1Tb WD Cavier Black
and so on
Power Supply: Corsair AX1200i Digital PSU
Processor Cooling: Corsair H100 Water cooler
Fan control: Corsair Link cooling and lighting Kit
So i started by fitting the Link cooling and lighting system aswell as braiding anything i could.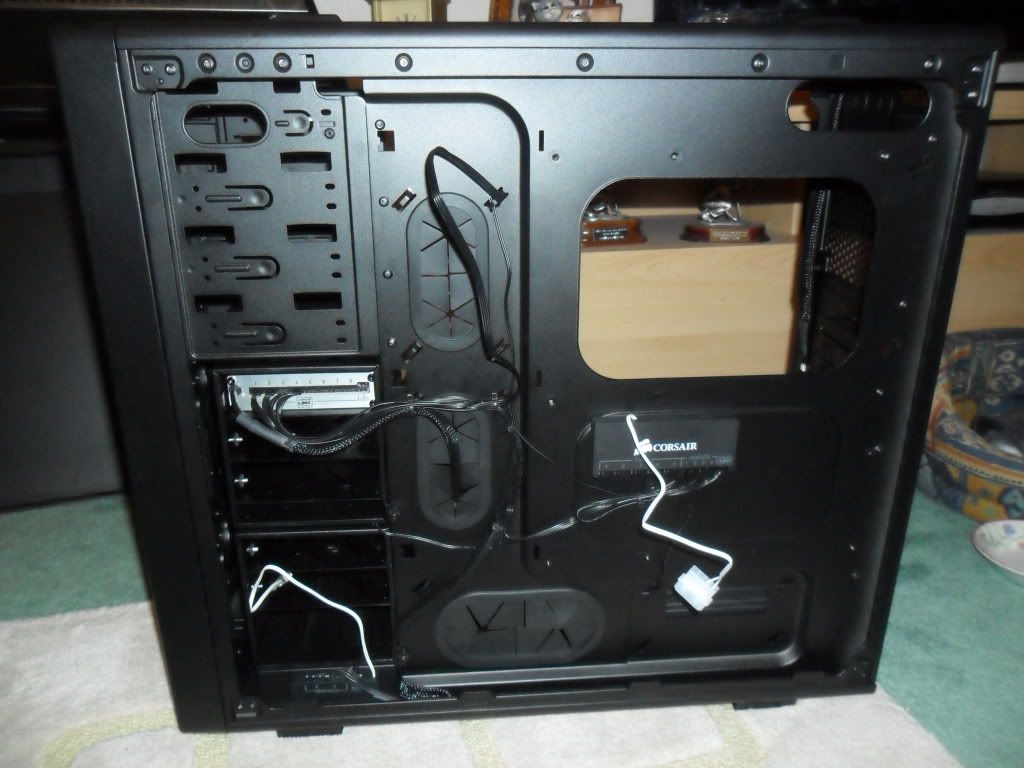 Then just threw everything else In and tadaa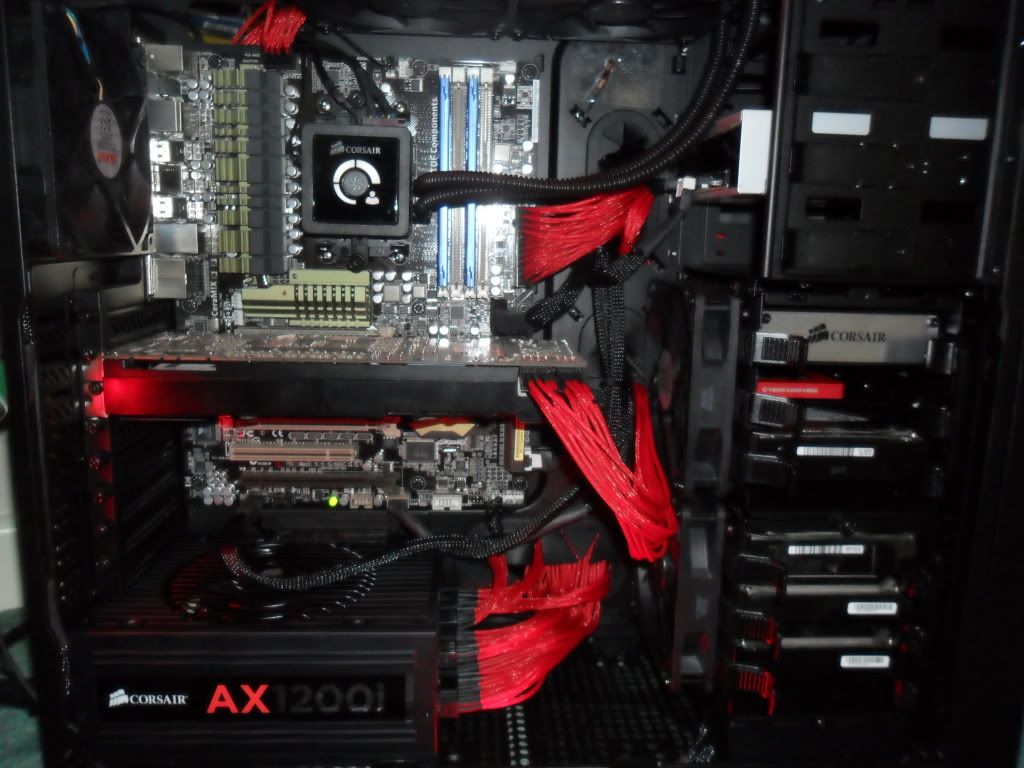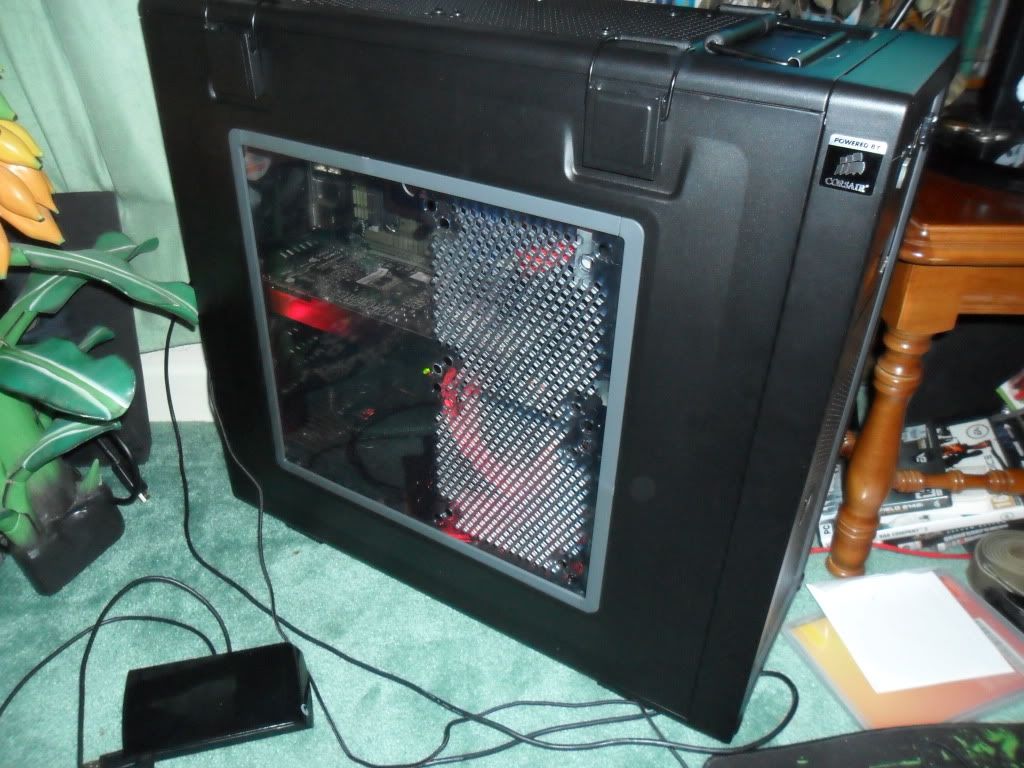 Didnt like the sidewindow and needed to move some stuff about and ended up at this.
So thats it hope you all enjoy the Pics